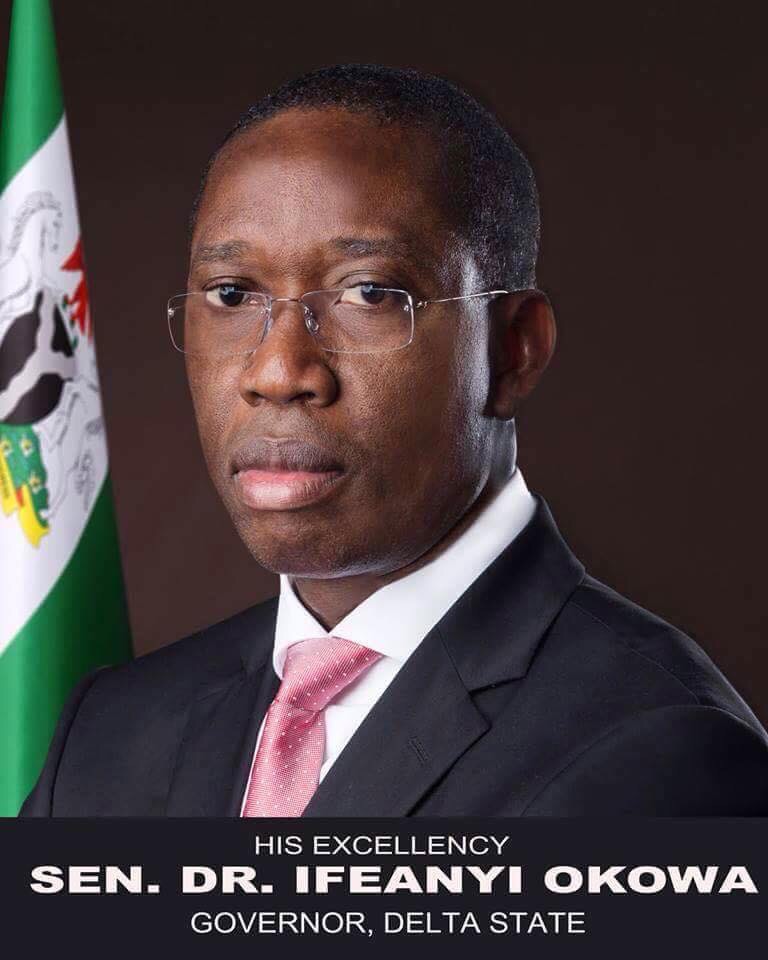 By Amos Igbebe
In a single but deadly blow, Delta State Governor, Senator Ifeanyi Okowa, Monday, defeated his arch rivals, Chief Great Ovedje Ogboru of Labour Party (LP) and Olorogun Otega Emerhor of the All Progressive Congress (APC) as the governorship petition tribunal sitting in Asaba, dismissed the petitions filed by both parties challenging Okowa's victory at the April 11 gubernatorial election in the state.
Chairman of the three man tribunal, Justice Nasiru Gunmi, who read the judgment in presence of party members, said the petitions filed by both parties lacked merit and do not have enough substance that could lead to invalidation of the victory secured by the candidate of the People's Democratic Party (PDP), Senator Ifeanyi Okowa, in the election under contest.
In the over five hours judgment, Gunmi argued that the evidences under which the opposition parties called for the cancellation of the election cannot be proved, maintaining that the issue of the use or otherwise of card readers was not sufficient enough to nullify election.
He said the APC could not rely entirely on the figures generated from the INEC central server at the headquarters to assume it was only 715,392 voters that were accredited for the election.
He noted that following the submission of the witness from Abuja that she was not aware whether data was still coming from Delta or not prior to shutting down the server, there was the certainty that the server was still receiving figures before it was shut down, hence the argument could not be applied to upturn the election of Okowa.
At the declaration of Okowa's victory over his two major rivals, the capital city went up in jubilation as government functionaries who were initially afraid of losing their office had the tribunal invalidated their principal's election, went wild with jubilation, dancing through the streets of Asaba and commending all who contributed to the success of Governor Ifeanyi Okowa.
Chairman of the State Chapter of the People's Democratic Party (PDP), Chief Edwin Uzor, and other party leaders in the state, called on Okowa's rivals to join hands with the governor to pilot the affairs of the state to the dream of all Deltans.
Uzor said Okowa had done well for the state, noting that Deltans massively for the governor, hence his election could not be invalidated by the tribunal.
A thanksgiving service was immediately held at the State Government House in commemoration of the governor's victory.
But Chairman of the State Labour Party, Chief Tony Ezeagwu, rejected the verdict as pronounced by the Chairman of the tribunal, Nasiru Gunmi.
He said his party would seek redress at the Court of Appeal in Benin City, Edo State.
73 total views, no views today