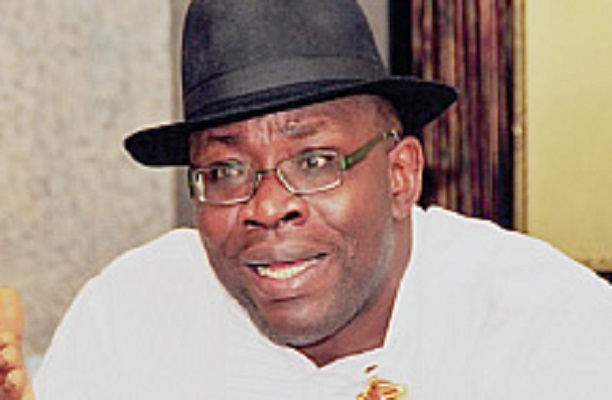 Christopher Uche, Yenagoa
The Bayelsa state Commissioner of Health, Dr. Ayibatonye Owei has been accused of alleged involvement in extortion and employment scam in the state, as hundreds of angry health workers of the Federal Medical Centre(FMC) in the state weekend filed a petition against him before the Code of Conduct Bureau.
According to the angry health workers,made up of Medical Doctors,Nurses and Laboratory Technicians,the Bayelsa Health Commissioner,Ayibatonye Owei had illegally demanded one month out of the six months salary arrears paid recently by the Federal Government following their employment into the service of the Federal Medical Centre.
According to the health workers,the accused health commissioner had last week summoned the affected workers into the conference room of the State Ministry of Health and demanded that one month pay out of the six months paid by the Federal  ministry of health be remitted to a special account opened with the Stanbic IBTC in the state.
One of the affected workers,who pleaded anonymity,said "at the emergency meeting called by the Commissioner of Health,all our mobile phones were seized to avoid us putting him on record.We demanded to know what the money was meant for but he said it is official directive.We told him we are working with the Federal Government and not state."
It was gathered that the affected workers met and decided to file a petition before the Code of Conduct Bureau on the development,"after this,we will send a copy of our petition to the Nigerian Police and the EFCC.We will resist this attempt to drag the name of the State Governor,Hon. Seriake Dickson and President Mohammad Buhari in the mud.They should ask him what the demanded money is meant for?"
It was gathered that though the recruitment of the 300 affected health workers into the services of the Federal Medical Centre was made through the State Ministry of Health,the remittance of the one month pay package is seen as fraudulent and alleged extortion.
While some State Health Ministry Staff,on condition of anonymity,claimed that the demanded One month pay may not be unconnected with the return of the one month money paid to the affected workers by the State government while waiting for the Federal Government pay package,others claimed the way and manner the State Commissioner went about demanding the money without official notice is shady and suspicious.
The Vice Chairman of the Health Workers Association of the Federal Medical Centre,Comrade Stanley Disi,said though the report has not been officially made known to the association,"if such illegal demands are made,it is not right.These persons were employed and have stayed six months without salary.They should be allowed to do their work in peace."