Thomas Jefferson was elected the president of the United States in the presidential election of 1800 and was re-elected in 1804 and became the third president to govern American.
Jefferson's political philosophy affirmed that while "the best government to be that which governs least," he was equally convinced that "the welfare of the whole is the proper purpose of the state.
But when politics of tribalism takes the day, the government deviates from Jefferson's political philosophy; the welfare of the whole which is the proper purpose of the state no longer has a place in the government and so many things can go the wrong direction as well.
Two months before the Plateau State PDP gubernatorial primaries that took place in December, 2014, I was told by someone in a gathering at first gate, Dadin Kowa, Jos, Plateau State; who claimed to be a Berom man that Gov. Jonah David Jang was planning to bring someone from his Tribe (Berom) to pick the PDP gubernatorial ticket and that since he might want to contest for senate, which is always the next landing ground for out-going governors in Nigeria, Senator Gyang Nyam Shom (GNS) Pwajok could be the one to pick the ticket so that he can take his place for an exchange. I laughed and told him that it can't be possible because Jang is from Berom and Gyang Pwajok is also from Berom and considering the volatile nature of Plateau state to ethnic and religious crises, other ethnic groups in Plateau will not allow that to happen.
He argued that Jang has the political power to bring in whomever he wants and the Plateau people will have nothing to do about it. In fact, he made it clear and gave me his words that Plateau belongs to Berom and Berom people control the politics and the affairs of Plateau State.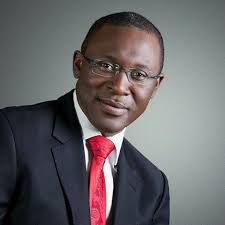 I tried to make him understand how the outcome of the 2014 PDP gubernatorial primaries and 2015 gubernatorial elections might be like in Plateau state but he still told me with absolute confidence that Jang will win his senatorial election and GNS Pwajok will win his gubernatorial election. I told him that I have nothing against Pwajok but if he eventual wins the PDP primaries, then Jang and PDP will directly and indirectly force most of the people of Plateau, even some of those within his party to join hands with All Progressives Congress (APC) and stop Pwajok from getting into the Government House. He told me to wait and see what happens on that day.
When senator representing Plateau North, Gyang Pwajok  emerged winner of the Peoples Democratic Party, PDP gubernatorial primary election in Plateau state, I knew that Plateau State for the first time in history of democracy in Nigeria would face the strongest opposition.
The Chairman of the Electoral Panel, Abdullahi Ohioma announced Pwajok polled 435 votes to defeat incumbent deputy governor, Ignatius Longjan who got 163 votes in the primaries.
The Berom (sometimes also spelt as Birom) people are an indigenous ethnic group of the Jos plateau in Nigeria. Within plateau state, they are concentrated mostly in the local government areas of, Jos South, Jos North, Barkin Ladi (Gwol), and Riyom. They speak the Berom language, which belongs to the large Niger-Congo family of languages. It is not related to the Hausa language (which belongs to the Afro-Asiatic family) as has sometime been claimed by some Hausas of Northern Nigeria.
Let's look at the brief profiles of Jang, Pwajok and Lalong:
Jonah David Jang , from Berom was born on 13 March 1944 at Du in Jos South Local Government Area of Plateau State. In 1965 he enlisted as an Air Force Officer Cadet at the Military Training School in Kaduna. He was given flying training at Uetersen in West Germany (1965–1966) and further training at the Nigerian Defence Academy, Kaduna. He was commissioned 2nd Lieutenant in 1969 and promoted to Lieutenant in 1970. He attended a course on Supply Operations Training (Logistics) in Denver, Colorado, United States and was promoted to Captain in 1972, Major in 1975 and Wing Commander in 1978, serving in most of the Nigerian air formations during this period.
During the military regime of General Ibrahim Babangida he served as Military Governor of Benue State from August 1985 to August 1986, then as Military Governor of Gongola State from August 1986 to December 1987.
He voluntarily retired from the Nigeria Air Force in 1990. Jonah Jang took a Bachelor of Divinity Degree at the Theological College of Northern Nigeria (2000–2002). In 2007, he successfully contested the governorship election in Plateau State on the platform of the People's Democratic Party (PDP). He ran successfully for reelection on 26 April 2011
Gyang Nyam Shom Pwajok, aka "GNS" from Berom, was born on the 15th day of March, 1966 in Jos, Plateau State. He had his primary education at the Jos Township Primary School from 1972 to1977 and obtained his secondary education at Saint Murumba College, Jos between 1977 and 1982. He obtained his Interim Joint Matriculations Board Examination (IJMBE) from the School of Preliminary Studies (SPS) Keffi, between 1982 and 1984, from where he proceeded to Ahmadu Bello University (ABU), Zaria and bagged his first degree between 1984 and 1987. He earned a Master of Science degree in Political Economy and Development Studies from the University of Jos in 1991.
Until his election as senator, GNS was the Chief of Staff, Government House, Jos.
Barr. Simon Bako Lalong, from Ajikamai, Shendam was born on 5th May 1963
He obtained his First School Leaving Certificate from Roman Catholic Mission (RCM) Primary School, Shendam in 1977. He obtained his GCE O' Level from Government Secondary School Shendam in 1982. He obtained his IJMB A'Level from the school of Preliminary Studies (SPS) in 1986. He went further to Ahmadu Bello University (ABU) Zaria where he obtained his Bachelor of Law (LLB) in 1990. He went to Nigerian Law School Lagos and was passed out in 1991 (Call to Bar [BL]). He obtained his Masters Degree in Law (LLM) from the University of Jos in 2006.
Barr. Simon Bako Lalong started his professional career in 1992 with the prestigious T- Obot & Co. Legal Practitioners, Jos immediately after serving the mandatory National Youth Service Corp (NYSC) in the Legal Unit of FCDA Abuja. He also worked with Victor Fomwul & Co. Jos from 1997- 1999 as a Managing Partner. Presently, he is the Principal Partner of Simon B. Lalong & Co. Legal Practitioners When Nigeria was planning to go back to democratic governance in 1998, and as a youth activist/Lawyer, Barr. Simon Bako Lalong decided to take part in the formation of the party (PDP) at the grassroot in Shendam L.G.A.
In 1999, he responded to the call of the people of Shendam constituency to contest into the state House of Assembly, which he won overwhelmingly under the platform of the PDP (a party he took part in its formation in Shendam L.G.A.).While in the Plateau State House of Assembly between May 1999 to September 2000, he was;(a) House Committee Chairman on Judiciary (b) Member, House Committee on (i) Local Government & Chieftancy Affairs(ii) Public Accounts/Petition (iii) Agriculture
Similarly, in October 2000, his colleagues saw rare leadership qualities in him and overwhelmingly elected him as the Speaker of the State Assembly.
As a Speaker, Rt. Hon. Simon Bako Lalong humbly used this platform to further exhibit his leadership quality to the admiration of all the members. This rare leadership qualities earned him the record of the longest serving Speaker in the history of Plateau state legislature (2000 – 2006 i.e seven years of unbroken quality leadership).
According to most of those I interacted with on Pwajok's issue, they told me that he is a very nice person but since he is from the same Local Government and Tribe with Jang, they will not support him because of the politics of tribalism which Jang has been playing since he became the governor in 2007.
Even before I conducted series of informal interviews to have a clear perception of the Plateau people on Sen. Pwajok, they were numerous calls from some members of the 54 ethnic groups in Plateau State for Pwajok to withdraw his gubernatorial ambition and allow someone else to contest.
Some aggrieved members were either engaging in anti-party activities or having a parallel PDP in the state with the hope of helping the APC candidate, Simon Lalong win the April 11 election. These issues further polarized the tribes in the state as most view the Berom, the tribe of the governor and the PDP governorship candidate who lost to Lalong as "ungrateful people seeking to dominate and turn us into servitude." The allegation was buttressed by the fact that the Berom are the candidates for all available federal elective positions in Plateau North Senatorial zone except Jos North/Bassa whose candidate were the immediate past Commissioner for Works, Chris Hassan from Bassa local council. The Berom also head most parastatals and agencies in the state.
According to KMS WORLD report published on April 10, 2015, it is clear that some leaders of the 54 ethnic groups in the state under the agies of A UNITED AND PEACEFUL PLATEAU WE STAND publicly declared at a press conference that they have all decided to vote in the APC Gubernatorial candidate in the person of Barrister Simon Lalong; not necessarily for the party he belongs to but for the zone he came from that represents fairness and justice in connection to the principle of zoning that the PDP candidature is jettisoning. It was in the light of this that A Berom elder and a national chieftain of the All Progressive Congress, Jock Alamba placed an immediate open call on the GNS to step down before he faces shameful defeat in the April 11th gubernatorial election.
The All Progressive Congress gubernatorial candidate for Plateau State, Simon Lalong was declared winner by the returning officer for the governorship election, Emmanuel Kucha, who is the Vice Chancellor of the University of Agriculture, having scored 564, 913 votes and defeated Pwajok who scored 520,627 votes.
The basic reason that made Pwajok to lose that gubernatorial race to Lalong is because of his politics of tribalism. If Jang had picked his would-be successor from another Local Government most especially a non-Berom, most of those who supported APC would have given their support to PDP.
Since the history of uninterrupted democracy in Nigeria and in Plateau State from 1999 till date, this is the first time PDP will lost its leadership momentum to an opposition party in Plateau State because the Politics of Tribalism of Jang has forced the pendulum of leadership to swing from PDP to APC.
This defeat should be a great lesson not just to the Berom and the Plateau people but to all Nigerian politicians and citizens who believe in the principle of "Politics of Tribalism".
It is the hope of all those who supported and voted for Lalong that he will not follow the footsteps of his would-be predecessor but will learn great lessons from the Change that has taken place and reposition Plateau State and make it the Plateau of their dreams.
156 total views, no views today