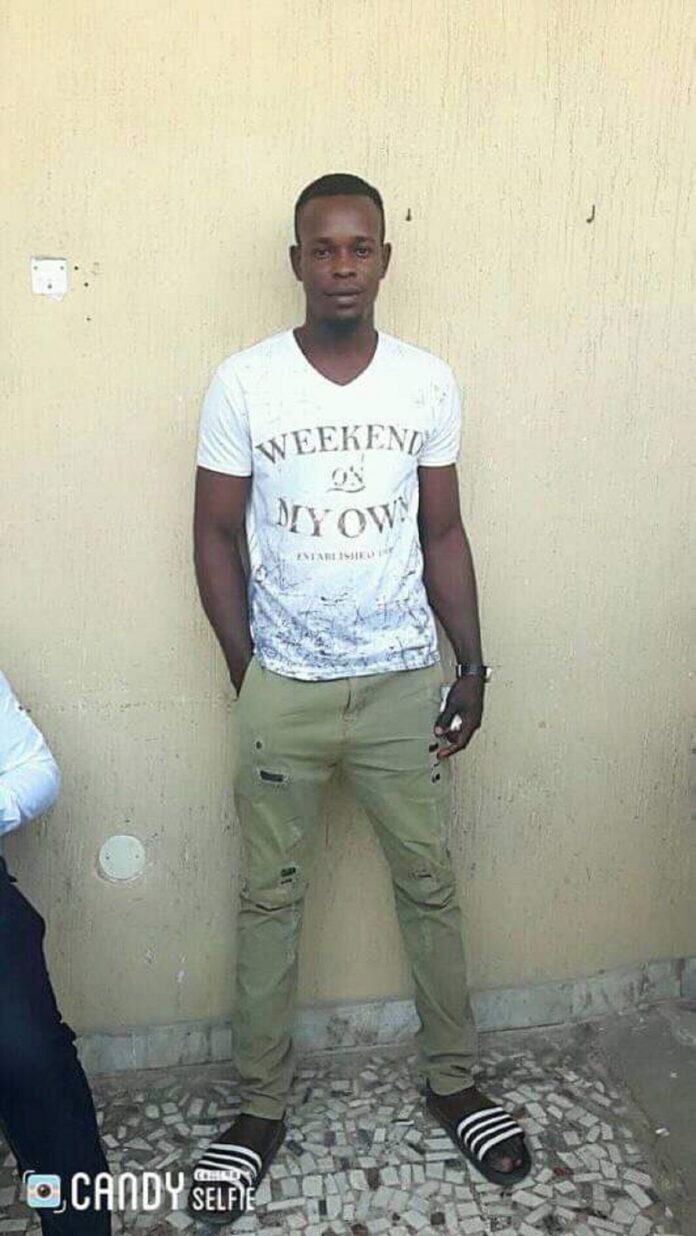 By CHUKS EKE
Members of Ehiosinwin family of Edo state have cried out over the continued disappearance of their son, Amas Ehiosinwin since 2016 when some vicious politicians allegedly loyal to Osagie Ize-Iyamu, the then governorship candidate of the Peoples Democratic Party, PDP in Edo state launched a man hunt against him for allegedly setting Ize-Iyamu's house ablaze.
Loading ...
In a press statement issued to newsmen yesterday via SMS, a member of Ehiosinwin family who did not want his name in print, lamented that all the searches conducted by the family members since five years now to find the whereabout of the missing Amas have remained futile.
The family source disclosed that trouble started for their illustrious son, Amas as far back as September 28 ,2016 during the peak of Edo state gubernatorial election which took place between the incumbent Governor of the state, Godwin Obaseki of the then All Progressives Congress, APC and Osagie Ize -Iyamu of the then Peoples Democratic Party, PDP.
According to the family source, there was an electoral political conflict between APC and PDP on that September 28, 2016 which claimed the lives of Amas's father, Vincent Ehiosinwin and his sister, Pat Ehiosinwin for being members of APC and ardent supporters of Obaseki.
The source further recalled that following the brutal murder of Vincent Ehiosinwin by thugs suspected to be working for Ize-Iyamu because the deceased had many APC members as his followers then, Amas became so devastated and helpless that he tried all he could to get the culprits who killed his father and sister to book but all were in vain because according to them, Ize-Iyamu himself is a great politician known with impunity in Nigeria.
The family also recalled that complaints lodged to Edo state police command by Amas in connection with the murder of his father and sister could not yield any fruitful dividend as the police authorities in the state could not do anything because they were seen allegedly brazingly working for Ize-Iyamu's PDP..
The statement further added: "the missing Amas went to the police many times to re-invigorate the incidented case involving the murder of his father and sister but the police could not make any move as a result of their alleged interest with Ize-Iyamu, rather, the police simply asked him to forget about the matter and go home".
"It was at this point that frustration and helplessness pushed Amas into setting ablaze and burning down one of Ize-Iyamu's houses in Edo State, which resulted in his being declared wanted dead or alive by Ize Iyamu and in the process, he left Nigeria with his wife and went into oblivion in search of protection".
"We heard that Ize-Iyamu and his followers are still looking for him till date and we, as family members, on our own part, do not know his whereabout and we are worried because we do not know whether he is still alive or not.
We are therefore calling of members of the public who knows his whereabout to let us know because we are worried that his disappearance is taking a long time.