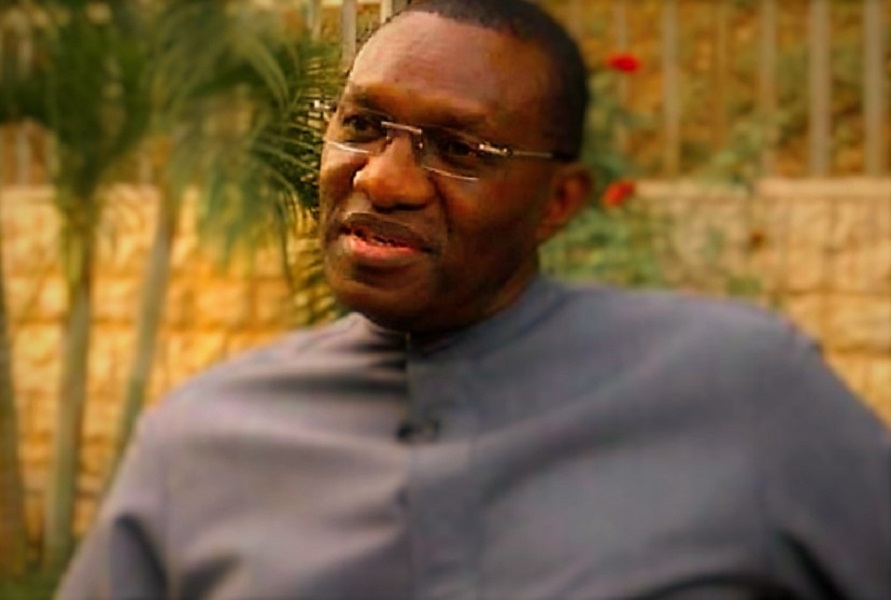 Refuting Allegations Against Senator Andy Uba By One Victor Uwajeh
Loading ...
Press Statement
Refuting The Allegations Of Fake West African Examination Council (WAEC) Certificate And Assassination Attempts In Some Media Outfits Against Senator (Dr.) Emmanuel Andy Uba, MFR By One Victor Osita Uwajeh
Our attention has been drawn to series of campaign of calumny and false publications in both print and electronic media, namely Sahara Reporters, Vanguard, Leadership Newspapers, Naij.com, Blueprint Newspaper, The Cable News and Pulse News in the form of news reporting and paid advertorials where the name of Distinguished Senator (Dr.) Emmanuel Andy Uba, MFR has been mentioned as one of the prominent Nigerians with certificate scandals.
These false publications are sponsored by one Victor Osita Uwjeh through a faceless group known as Anti- Corruption and Integrity Forum (ACIF).
These vilifying and damaging allegations are coming from Victor Osita Uwajeh, who alleges that he was once engaged by Senator Emmanuel Andy Uba to lift an exclusion order barring Senator Emmanuel Andy Uba from travelling to the United Kingdom (U.K.). In some of these false and negative advertorial and news reports against Senator Emmanuel Andy Uba, Victor Osita Uwajeh claimed that it was in the course of his efforts to get the U.K Border Agency and the office of Home Secretary to rescind the exclusion order that he discovered that Senator Emmanuel Andy Uba's WAEC certificate is fake.
We want to state in categorical terms that these allegations are unfounded, false, misleading; and are refuted and denied by Senator Emmanuel Andy Uba.
Contrary to Mr. Victor Osita Uwajeh's vilifying claims, he was never at any time or event engaged or authorized by Senator Emmanuel Andy Uba to deal with anybody or government agency in the U.K and U.S. on his behalf.
The Distinguished Senator and his family are seriously embarrassed and outraged at these false and injurious publications against his academic qualifications.
In one of such cheap and sullying campaigns, particularly in the Sahara Reporters online news of 7th March, 2018 under the banner headline "How IGP Is Shielding Andy Uba From Prosecution For Certificate Forgery, Extortion", ACIF alleged that the Deputy Inspector General (DIG) of Police in charge of Force Criminal Intelligence and Investigation Department (FCIID) is protecting the Distinguished Senator from being arrested and prosecuted for Certificate forgery, extortion as well as intimidation. The same publication also alleged that some unknown persons that possibly assessed Victor Uwajeh's personal phone numbers from a published petition against him to the IGP by Senator Andy Uba have been calling to warn him to 'back off or get killed'.
In another vain attempt to raise false alarm and tarnish the image and reputation of Senator Emmanuel Andy Uba, in what appeared like a sponsored news report on Pulse Online News under the headline "Investigator Writes Buhari, Accuses APC Senator of trying to kill him", Victor Osita Uwajeh claimed that Senator Andy Uba has made several attempts to assassinate him. He alleged that the threat over his life was coming from the Distinguished Senator because of the case he instituted against the Senator at the High Court of FCT for the recovery of his professional fees.
The Distinguished Senator's attention has also been drawn to another online news report published on or about the 8th of March, 2018 by one Nnnena Ibeh on Naij.com, with the headline ''Certificate Forgery: Trouble For APC Senator as court grants order seeking his arrest'', when in actual fact, the Federal High Court merely granted Anti- Corruption and Integrity Forum (ACIF) an ex party application for leave to use mandamus to get the Attorney General of the Federation and the Inspector General of Police (IGP) to investigate its complaint against the Senator. Sadly, even as the substantive mandamus proceedings has not been heard nor granted by the trial court, Victor Uwajeh still compromised the Reporter to twist the news under a wrong banner headline that portrayed the Distinguished Senator to the public as a criminal whose arrest has already been ordered by court.
This is not only unethical in journalism but wicked and reprehensible news reporting.
The Blueprint Online Newspaper equally reported the same proceedings of Federal High Court, Abuja in the above case of FHC/ABJ/CS/175/2018 between Anti- Corruption and Integrity Forum (ACIF) vs. Inspector General of Police & An or in a distorted and jaundiced on 10th March, 2018 under a banner headline ''Certificate forgery: Court grants order to arrest, prosecute Andy Ubah''. It was deliberately reported in this manner in order to defame Senator Andy Uba as a criminal to the general public.
Again, last year, the same Victor Osita Uwajeh sponsored a libellous advertorial through an association, known as Equity and Fairness Advocates on page 37 of Leadership Newspaper of Monday, 10th April, 2017 under the banner headline; "OPEN PETITION TO THE EFCC AND THE NATIONAL ASSEMBLY TO INVESTIGATE ALLEGED CERTIFICATE FORGERY BY SENATOR EMMANUEL NNAMDI (ANDY) UBA".
In the said publication which was sponsored by Victor Uwajeh, through another group known as Equity and Fairness Advocates, they alleged that Senator Emmanuel Andy Uba had presented forged WAEC Certificate to the U.K Border Agency which turned out to be fake after investigation carried out by the Public Agencies. They therefore called on the EFCC and the National Assembly to investigate Senator Emmanuel Andy Uba's academic credentials.
Curiously, we observed that Uwajeh's blackmail and campaign of injurious falsehood about the WAEC certificate of Senator Emmanuel Andy Uba became intensified in the Sahara Reporters and other online news media after Senator Emmanuel Andy Uba declared his intention to contest for the Governorship position of Anambra State in the last gubernatorial election held in 2017.
On or about the 11th and 12th of April, 2017, Mr. Uwajeh organised a News Conference in Abuja where he first appeared with copies of some documents, alleging them to be forged WAEC Certificates belonging to Emmanuel Andy Uba. During the Press Conference, he told the whole world that Senator Emmanuel Andy Uba does not have a genuine WAEC Certificate and dared the Police and other security agencies to arrest him.
As peace loving people, we regarded him then as a distraction and ignored all his shenanigans.
However, it has become necessary to rebut these bunch of falsehood and confront Mr. Victor Osita Uwajeh by all civil and lawful means. For purposes of rebuttal and clarifying these allegations. Senator Emmanuel Andy Uba was a Special Assistant to former President Olusegun Obasanjo between 1999 – 2007. He was also a former Governor of Anambra State. He is presently serving as a two-time Senator representing Anambra South Senatorial District. He has served this nation creditably; and he still willing to serve in whatever capacity that God entrusts him with.
For the avoidance of doubt, in all of Senator Emmanuel Andy Uba's private and political career, he has consistently used the WAEC Certificate he obtained from Union Secondary School, Awkunanaw, Enugu in 1974 with Examination No: 05465/089; his Degree Certificate from California State University, Los Angeles for the award of Bachelor of Arts in Geography and Urban Analysis; and his certificate of award of Honourable Doctorate Degree in Public Administration from Nnamdi Azikwe University, Awka.
These are the certificates he used in his INEC Form CF 001 with the Independent National Electoral Commission (INEC) submitted in the 2007, 2010, 2011, 2011 Re- run and 2015 general elections.
Being public documents, they are open to the general public for verification.
We are not aware of any probe, allegation or litigation relating to his very well-known academic qualifications. Luckily, many of Senator Emmanuel Andy Uba's classmates from primary school through the university are still alive and are traceable.
Therefore, the purported WAEC Certificate with Certificate No: SC 544753 issued in 1974 to one Uba Emmanuel Nnamdi does not belong to Senator Emmanuel Andy Uba and did not emanate from him. Perhaps, it was forged and/or prepared by Victor Osita Uwajeh in order to not only blackmail and extort money from him, but to also reduce the public estimation of Senator Emmanuel Andy Uba by portraying him as a person of unworthy character.
He has continued to ceaselessly disparage the academic qualifications of the Distinguished Senator without caution.
Recently, Mr. Victor Osita Uwajeh also alleged in the news report of various print and electronic media that the Distinguished Senator has made attempts to assassinate, poison or intimidate him. This disparaging news came as a huge shock to Senator Emmanuel Andy Uba as well as his family members, political associates and well-wishers. In fact, many of them called and confronted him with the news report. This is a joke taken too far and the Distinguished Senator is not taking them lightly. The allegations are false, unfounded and wicked.
As a distinguished Nigerian citizen, a Christian and firm believer in the rule of law, Senator Andy Uba has done the most civilised thing under the law by petitioning relevant security agencies, including the Inspector General of Police. He will never nurture the thought of hurting anyone, let alone assassinating any human being. Besides, given his firm belief in our judicial system and the rule of law, he has instituted a cross-action against Victor Uwajeh by filing his Defence and Counter-Claim in a civil matter instituted by Mr. Uwajeh at the High Court of Federal Capital Territory, Abuja in SUIT NO. FCT/ABJ/CV/2063/16 between Evangelist Victor Uwajeh v. Senator Emmanuel Nnamdi Uba.
Sequel to a Petition by Senator Andy Uba to the Inspector General of Police and other relevant Security Agencies, the Police investigated Mr. Victor Osita Uwajeh and subsequently arraigned him. He has been charged with various offences relating to forgery and falsification of documents under the Miscellaneous Offences Act, Cap. M17, Law of the Federation of Nigeria, 2004 in Charge No. FHC/ABJ/CR/148/2017 between Federal Republic of Nigeria v. Victor Osita Uwajeh.
The Distinguished Senator is determined to take necessary legal actions against all the disparaging and libellous publications about his person and reputation by Victor Osita Uwajeh and some media establishments. He has instructed his Attorneys to write Victor Osita Uwajeh and all the print and media platforms that published these defamatory materials. As a matter of fact, he is seriously contemplating a libel suit against Mr. Victor Osita Uwajeh and some media houses for damages, retraction and apology.
We therefore advise media organisations, particularly the Sahara Reporters, Naij.com and their co-travellers to always cross-check their facts and engage in investigative journalism.
Media establishments and journalists should avoid being used by vested interests or falling for the convenient choice of publishing false or twisted information for cheap financial benefits or in order to attract negative publicity stunt and patronage.
Thank you all.
Signed:
CHIKE OKEKE
(Aide to Sen Andy Uba)