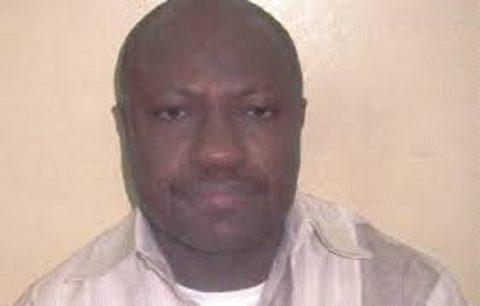 Appear In Court If Your Hands Are Clean …Lawyers tell Uwajeh
…Urges IGP to Disregard Petitions
Loading ...
By Nedum Noble
A group, Nigerian Lawyers Renaissance Forum has called on the Inspector General of Police to disregard all distractions emanating from certain quarters and prosecute with immediate effect one Mr. Victor Uwajeh for fraud, forgery and possession of false documents.
Uwajeh had alleged that Senator Andy Uba, representing Anambra South Senatorial district had forged his WAEC certificate,
in attempt to blackmail him.
Sen. Uba had in prompt response to the allegation, reported the matter to the police who invited Uwajeh to present his own part of the case.
The case was then investigated where it was discovered that the documents tendered by Uwajeh were forged resulting into the serving of a criminal summons by the government upon Mr. Uwajeh early this year.
The criminal summons constituted a four-count charge before Justice John Tsoho of the Federal High Court Abuja over allegations bordering on fraud, possession of false documents and forgery.
However, Uwajeh has since then been on the run as the government through the prosecuting counsel has not been able to serve Uwajeh with the criminal summons.
A.K Alilu had told newsmen that Mr. Uwajeh had disappeared and had even opted for an out of court settlement with Senator Uba.
The group, in its statement, jointly signed by Barr. Jide Oyekan and Barr. Nnamdi Ugbojikwe, commended Sen. Uba and the IGP for not bowing to Uwajeh's tactics as he was known to have blackmailed several Nigerians with such tactics using forged documents.
The statement read in part, "It has come to our notice that with the intended prosecution of one Victor Uwajeh who is perhaps Nigeria's King of blackmailers and forgers, the country may just be rid of such elements who have taken blackmail as their stock in trade.
"We wish to note that several distinguished Nigerians of repute have fallen victim to this criminal and have complied not because the blackmail had any substance but because they didn't want any form of bad publicity.
"Thankfully, for us and for many others who will never again fall victim to such a fellow, Sen. Uba stood his ground and even reported the matter to the Inspector General of Police, who ordered an investigation and found out that documents and allegations tendered by Uwajeh were false and obtained via forgery.
"This was followed with the serving of a criminal summons to which Mr. Uwajeh has artfully dodged knowing that the game is over.
Sadly, owing to the fact that we have some bad eggs still in the legal profession as does every other profession, we were surprised when we read in the news offered by online media that petitions had been written accusing the IGP of scuttling the investigation in favour of Senator Uba.
"We are much saddened by this move as it appears to be an attempt to wear upon Uwajeh the toga of a victim whereas he is the predator.
"We are therefore calling on the IGP and other interested parties to shun such distractions and carry out their conventional duties. If indeed Uwajeh does not have a case to answer, why then is he on the run? Why is he avoiding been served the sermons? Like it is said, a clear conscience fears no accusation, Uwajeh should make himself available for service of the criminal summons.
"We are also forwarding a petition to the Nigerian Bar Association's disciplinary committee to sanction some of these lawyers who are smearing the legal practice."