Asaba Massacre: 'Igbos Deserve Apologies' – Chidoka
---
DOWNLOAD THE 247UREPORTS MOBILE APP
Now Available On: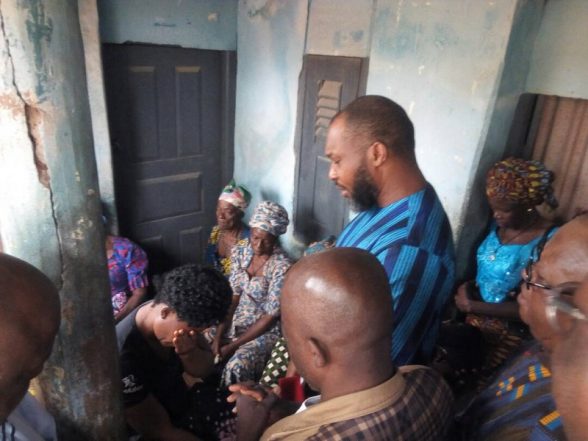 …Demands Release Of Army Report On Operation Python Dance
As Igbos commence today, the 50th remembrance of the horrific massacre of the innocent in Asaba during the civil war, the candidate of the pan-Igbo United Progressive Party (UPP) for the November 18, 2017 Anambra governorship election, Chief Osita Chidoka has called on the Federal Government to use the occasion to heal the wounds by issuing an official regret.
Chidoka notes that the fact that Igbos still hold unto the memories of the ugly incident 50 years after, is indicative of the dire need for genuine healing.
The UPP candidate, a staunch advocate of justice, equity and fairness, notes that a soothing word from the Federal Government at occasions such as this will act as a mollifying balm to the survivors and relatives of the deceased.
Chief Chidoka maintains that ndi Igbo are a peaceful, accommodating and forgiving people whose only demand has been for a fairer union; a union founded on justice, equity and fairness, and where no man is oppressed or relegated. He believes a fairer union where all obstacles to equal opportunities are removed will assuage frayed nerves and ease the pains of the past.
In the same vein, Chief Chidoka urges the military high command to release the report of its investigation on alleged abuses and violation of the rights of citizens by security officials involved in the widely criticized Operation Python Dance in the southeast.
The UPP candidate recalls that the military had acknowledged that it was investigating reports of alleged rights violations including a video showing the dehumanization of civilians by some soldiers along Port-Harcourt – Enugu Expressway.
He therefore urges the military to accelerate its inquest, make its findings public and apply appropriate punishments on errant officers, while mechanisms are put in place to end such violations.
Finally, the UPP candidate commends well-meaning Nigerians from other parts of the country who identify with the anniversary including Nobel Laureate Prof. Wole Soyinka and Catholic Bishop of Sokoto Diocese, Rev. Father Matthew Hassan Kukah.
He also urges the continued spirit of brotherliness among Nigerians while assuring of his commitment towards the pursuit of the interest of ndi-Igbo through institutionalized legal and legitimate means.