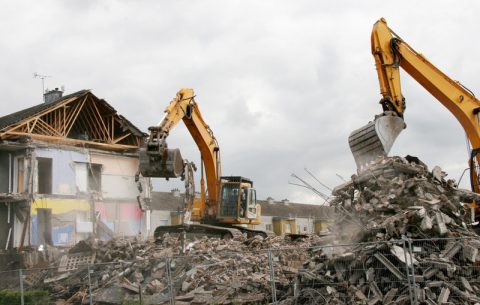 Nigerian politics need to be refurbished to be meet the 21st century global requirements.
Loading ...
I have refused to make comments on the recent Itafaji disaster that sent a number of pupils to their early graves, which by implication, had halted the lingering contributions of the victims to the production of a greater nation.
Few days after, the news made wave was another collapse in the same Lagos State and Ibadan of the "Pace Setter" – Oyo State.
The demolition of buildings that had been earlier marked for such purpose is strong enough to demolish a governmental administration itself as "pity-parties" and our immature politicians or better identified as "Nigerians with unintelligent minds" see that as avenues to publicize their retarded manifestos.
The ruling party that proposed such demolition will be severely countered and tagged "anti-masses" by the opposition figures. My heart still brought me down a memory lane, about the then "Yinka Ayefele Music House" and Radio Station demolished by the Isiaka Ajimobi-led Oyo State Government, which was said by some analysts to have contributed immensely to APC's inability to succeed her government.
Ajimobi was brutally opposed by Nigerians, more importantly of the political class. Itafaji should make you think, if such demolition wasn't done, who can tell what havoc it may have caused to the Ibadan residents and Nigerians at large.
Recently, I am hearing of the Gboyega Oyetola-led Osun State Government's check on buildings within the state, which in an indirect manner proposes the possibility of some buildings marked for demolition, and if carried out as appropriate, will be demolished.
The question still begging for answers is "will such act of government not constitute a major affront to the young administration of the state?"
In a bid to save Nigerians from disastrous occurrences, you have to think your head straight if and only if it will not affect your career and future dispositions.
OYEBANJI FAITH JOHN is a young Nigerian born in Modakeke of the State of Osun. He can be contacted via: oyebanjijohn00@gmail.com and/or 08140776149