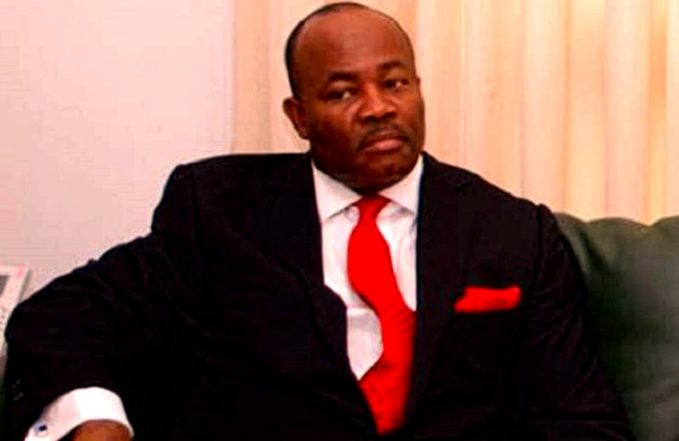 Recent activities of Mrs.Unoma Akpabio, over her failed attempt to perform the functions of the First Lady of the State, has been totally condemned by well meaning Nigerians, Akwa Ibomites, and even members of the opposition All Progressives Congress in the State.
The embarrassment Unoma has brought to the state, was unbecoming of one who had previously held the office of the First Lady in Akwa Ibom.
Without sounding ethnical, i don't think the script Unoma acted, would have been tolerated by "Ndi Igbo" in far away Enugu, where she originates. Akwa Ibom is not a ground for rascality, where every Tom, Dick and Harry, demonstrates his or her upbringing to demean our state.
Akwa Ibom has always been a peaceful State, until political killings became "a state policy" (apologies to Babantan) when Unoma and her husband, Akpabio piloted the affairs of the state.
It is noteworthy to recollect that, the tenure of Unoma ended on the 28th of May, 2015. Need we remind her, that the dark days in the State were over, with the coming of a light bearer, Mr.Udom Emmanuel as Governor.
We can also remind Unoma, that our land should no longer be desecrated by her actions. She has for a long time shown an act of desperation, since her husband's political sojourn to APC.
Akwa Ibomites have risen to say no to any "Ma uneghe" syndrome in Akwa Ibom. Mrs.Martha Udom should enjoy the paraphernalia and functionality of the office of the First Lady.
If we go back to history, ugly memories of how Unoma assumed the position of a second political god after her husband in Akwa Ibom will erupt. Memories of how she became a defacto Governor, in a land she never contributed to its making will return.
I wish that Unoma Akpabio will do us so much good to allow us bury the gory memories of her reign as First Lady.
But may I advise Unoma Akpabio, that since she is so desirous of the Office of the First Lady again, she can go ahead to divorce Godswill Akpabio, marry another Governor, but certainly not Governor Udom Emmanuel, and thereafter assume the position of a First Lady again, which the law permits her.
If she cannot heed to the above advise, she should come to the reality that her turn as Akwa Ibom First Lady will never happen again. Life they say, is transient, and as such, Unoma is expected to live in the reality of time, not the self glory of yesterday.
WE WILL NEVER BOW TO BABYLON.
EVERTERIBUS VERITAS, THE TRUTH IS FOREVER.
Eneh John is the Editor, Trail Reporters News.