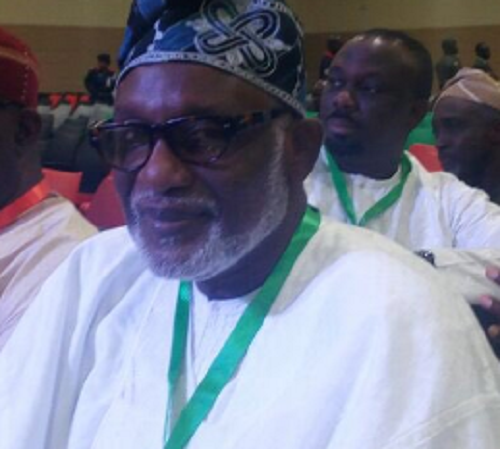 Plot to out-rightly cancel the primary election of the All Progressives Congress (APC) for the  Ondo State by the Appeal Committee of the party is at the top gear even as the panel is ready with the reports.
The Committee, which is probing the governorship primaries that produced Chief Rotimi Akeredolu, sat all through the Sallah holiday considering allegations raised by three of the 24 APC aspirants.
A member of the appeal committee who pleaded no to be named confirmed that it has almost considered all the reports and would submit report this week.
It was, however, gathered that there were pressure from most stakeholders and party leaders across board to set aside the primary that produced Akeredolu as APC candidate.
The Appeal Panel  Committee headed by Mrs. Helen Bendega, have received petitions from majority of the aspirants who contested the primary demanding the  cancellation of the outcome of the exercise.
Among those who submitted their petitions to the panel alleging irregularities in the primaries  are Chief Olusola Oke, Senator Ajayi Borofice and Segun Abraham.
Another aspirant  who also submitted their petition to the APC Appeal panel Akinwale Akingbade, alleged in his petition that fake delegates list was used during the primaries among other irregularities. Akingbade, said that the names of the people on the delegate list were unknown to the party, whereas the real delegates were left out.