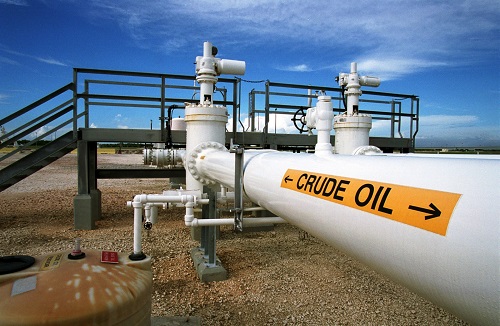 The new militant group which has claimed responsibility of bombing oil and gas installations in Nigeria, the Niger Delta Avengers (NDA) has brought palpable fear to the Niger Delta Region, especially Delta State where its activities seemed to be rampant.
The group has claimed it has been able to drop Nigeria's Oil production from two million barrels per day to just 800,000 barrels without killing a soul.
The bombings has made the Nigerian military to invade Gbaramatu kingdom, Warri South West local government area of the state, sacking indigenes and other residents of the fishery community including students who are writing their examinations.
Expressing concern over the rampaging militants, the former Chairman of the Delta Waterways Security Committee (DSWC), Warri, axis of the state, Chief Ayiri Emami, Thursday, said the Niger Delta Avengers wants to pursue Chevron Nigeria Limited (CNL), out of operations in the region with its consistent and deliberate attacks on its facilities.
Chief Ayiri who hails from same local government area with the former warlord leader, Chief Government Ekpemupolo alias Tompolo, called on the Federal Government (FG) to rise up to its responsibility and protect the oil multinational against the warring militias.
"Avengers should be quickly checked by government before they accomplish the plan to stop Chevron operations in the Niger Delta region. The militant group is sending a very wrong signal with its unprovoked and unchecked activities on Chevron's facilities.
"The federal government should not sit down watching. It is government's duty to protect life and property and the property of Chevron is daily at risk," he said.
His words: "This is a very wrong message to investors and should not be tolerated, what they are doing is in the long run to send Chevron packing from the region. It has nothing to do with any struggle."