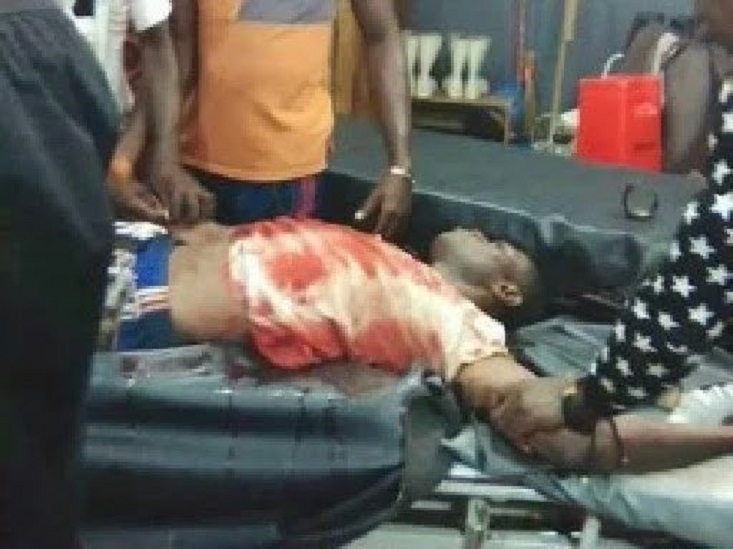 Ogbonna Casmir
The Chief of Army Staff, Lt. Gen. Tukur Buratai Thursday, absolved the soldiers that shot and killed over fifteen pro-Biafra agitators during prayer session in Aba, Abia State to seek God's intervention on the continued detention of their leader and director Radio Biafra, Mr. Nnamdi Kanu of any wrong doing.
Isaac Boro Fought With Nigeria Against Biafra. Was He a Legend or A Betrayal To The People Of Niger Delta
Betrayal (69%, 414 Votes)
Legend (31%, 183 Votes)
Total Voters: 597
Loading ...
COAS who stated this while fielding questions from journalists in Enugu during a familiarization tour to 82 Division of the Nigerian Army, Enugu, said even though army has opened investigation on the alleged killing of unarmed pro-Biafra protesters and those killed at a prayer session, "troops cannot just open fire, just for the sake of fun".
"We always investigate such incidences, when they occur and result in loss of lives. We usually investigate, that's our procedure and just as I told you, we have our own rules of engagement, definitely, troops cannot just open fire, just for the sake of fun and we are investigating".
According to him, "since my appointment, I gave out my vision statement which is to have a professionally responsible army in the discharge of its constitutional roles. These visions are been pursue and the results are there in all the formation. When we say professionalism, we do our duties in professional manners as thought to us in various training institutions.
Commending the officers and men for their operations in the north east, said "your internal security operations are very impressive; you must maintain the standard and ensure that we work within the framework of our rules of engagement.
"Our rules of engagement also provides for human rights protection, it's basically on human right protection and indeed protection of every innocent citizen, however when you are deployed and you observe all these rules, and apply them where it will occasion the use if firearm, I think in that regard, the issue of human right does not apply, so if you apply all the rules of engagement and you have cause to open fire, I think you are protected by the constitution and all the necessary legislation as provided by the constitution after the initial provision.
"We have the armed forces act which provides very clearly on what to do, take note, you must behave professionally, you must protect lives, you must protect the dignity of every Nigerian but we will not tolerate anything that is breaking the law, once we are deployed to perform such duties, you must apply the rules of engagement and be decisive where necessary", he said.
37 total views, 2 views today