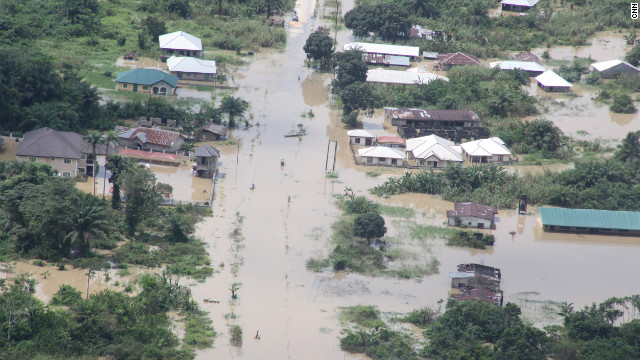 By Raphael Onyekachukwu, Enugu
The National Emergency Management Agency, NEMA, has warned residents of South east zone of Nigeria against flooding as this year's rainy season approach says erecting structures on water channels or drainages should be restrained.
It said such habit has over the years, done serious harm to the zone and Nigeria in general, urging the people to desist from it.
The Agency disclosed that it will soon embark on aggressive sensitization campaign in various disasters vulnerable communities in the zone, to forestall flood related disasters.
South-East zonal coordinator of NEMA, Mr. Udeinya Martins Ejike, who disclosed this in Enugu weekend, during his maiden press briefing upon assumption office, said the agency would also take the campaign to all the Anambra coastal areas.
While recalling the magnitude of havoc wrecked by flood in Anambra and other states in the recent past, the South-East NEMA boss called on Nigerians to be proactive in management of disaster and emergency situations.
He, however, blamed the worsening cases of flooding on construction of houses on drainages, calling on relevant government agencies to stop giving approvals for such structures.
"By the time we do such audience segmentation and sensitization, we will have them respond appropriately in any case of disaster".
While unveiling his blueprint, Udeinya, who was transferred from the NEMA headquarters in Abuja, said in line with the agency's vision, his major thrust would be building disaster residence communities, stressing that "the communities will be properly trained on best measures to mitigate disasters".
He added that to achieve the set goals, "we shall partner with the State Emergency Management Agencies, SEMA, and local government emergency management committees and all other government agencies.
"We will collaborate with the Federal Road Safety Commission, FRSC, especially in training drivers on basic first aid, how to bandage wounds, how to reduce bleeding, among other things.
"We also intend to mobilize all the non-governmental organizations, in the field of disaster management, and other professional groups, including the road transport workers, to partner with us in this regards.
"Within this period, we shall also target post-primary and tertiary students with messages on basic things they need to do on disaster management. In so doing, we shall make disaster risk reduction clubs in schools very active" he stated.