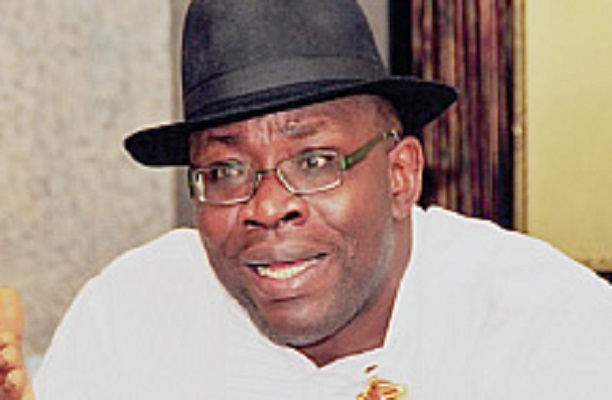 Christopher Uche,  Yenagoa
Former Commissioners for Transport and Sports under the administration of Governor Seriake Dickson, Mrs. Marie Ebikake and Ebikitin Diongoli have warned the Peoples Democratic Party (PDP) against supporting Dickson for re-election, saying his candidature would spell doom for the state.
They said the party will lose woefully under the incumbent governor if Hon. Seriake Dickson is allowed to re-contest December, 5th election.
The duo who spoke yesterday in Yenagoa, under the auspices of the Peoples Democratic Party Unity Forum, said the indignation of Bayelsans had grown under Dickson and that he had failed the people, and lacked foresight to govern the state again.
Ebikake, who was removed from office because of her alleged closeness to former First Lady, Dame Patience Jonathan, also gave insight into what transpired during their meeting with PDP's Board of Trustees in former President Goodluck Jonathan's residence in Otuoke.
She said during the meeting, Dickson and former Governor Diepreye Alamieyeseigha, were barred from participating because it was not meant for reconciliation.
She also corrected the insinuation in some quarters that she and other members of the Unity Forum were either expelled or suspended, saying that there was no time they were sanctioned by the party.
Ebikake, who commended the BOT members for intervening in the crisis in Bayelsa PDP,  admitted that prior to their intervention, the PDP was divided because of Dickson's alleged highhandedness and manipulation, saying it was such division and crises that led to the formation of Unity Forum within the PDP with a view to uniting members.
She said, "We are averse to the governor contesting for second term under the platform of the PDP because if he does, the party will lose woefully. The governor has squandered his political goodwill and such is bad for our party. He cannot be governor again. We will use all constitutional means to ensure he does not come back."
On his own part, Diongolo said members of the Forum were bent on preventing Dickson from flying the flag of the PDP in the state and reiterated that if by any chance, the party gave him its ticket, the PDP stood to lose the governorship poll.
He dismissed insinuation that BOT meeting with members of Unity Forum was called by Dickson to reconcile members.
Diongoli said, "During the meeting, we told the BoT members that ahead of the governorship election in the state, there was the need for the party to be united. We asked them to recall all the members suspended or expelled unconditionally as they were sanctioned without reasons.  They agreed with us and reversed all that.
"We also do not want Dickson to contest because it will spell doom for the party. The meeting was mainly from the national to address and reverse issues which the state has failed to address. They considered and rectified them."
38 total views, no views today