Loading ...
The All Progressives Congress, APC, has given indication that it will oppose the choice of Governor Ayodele Fayose of Ekiti as Deputy Chairman of the Governors' Forum.
A source close to an APC governor in one of the North Central States said the choice of Fayose by the Peoples Democratic Party, PDP, was ill considered and was unacceptable by the party.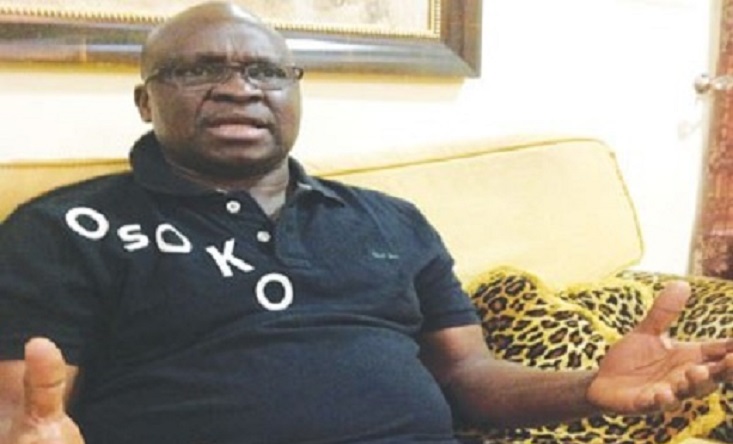 The source said the APC was wary of the controversial governor and would not accept Fayose to such a sensitive position, asking the PDP to find a suitable replacement.
"I wonder why the PDP thinks the Ekiti governor should be the choice for the Deputy Chairman of the Forum when they could not accept him as the chairman of their PDP Governors' Forum. The choice is unacceptable to us and we would oppose it when we meet on Wednesday," the source confided.
He went on to point out that Fayose has remained a divisive factor during the electioneering campaigns and has remained so after the polls and it would be an ill-informed decision to have him occupy such a position.
According to him, the APC was not averse to the PDP fielding a level headed governor to deputise for the chairman of the forum, but "certainly not Governor Fayose that is given to reckless and inciting statements and actions."
Fayose was at the center of the anti-Buhari campaign during the electioneering process and once alleged that the then presidential candidate of the APC wears pampers like his aged mother.
The once fractured Governors' Forum is scheduled to meet on Wednesday during which the deputy chairman would be adopted.
114 total views, no views today