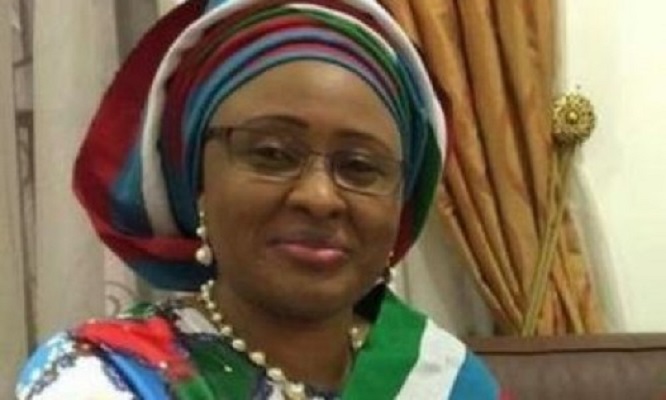 The wife of the flag bearer of the All Progressive Congress Hajiya
Ashia Buhari has presented drugs worth over N 135m to immates of IDPS
in Adamawa.
Presenting the drugs, the wife of the presidential hopeful said "iam
deeply touch with the plight of our people, we can not pretend not to
see the sistituation you people are into".
"We are not here for politic nor for religon but because we're really
touched by the condition you found yourselves".
Mrs, Buhari noted that with the opportunity of change coming our way
we should embrace and appreciate it and make use of the change.
Receiving the team's on behalf of other IDPS , the chairman,Mr mohamud
goni thanked the wife of the former Head of state for the kind gesture
promising that the drugs will be distributed to allaffected persons.
Mrs. Buhari was accompanied to the camps by wives observing governors
senators, and some party chieftain in the state.
The executive secretary ASEMA , Mr. Huruna Furo said the authority is
doing every thing possible to ensure that they are well taken of, he
commended the wife of the APC presidential candidate and called on
other well meaning Nigerians to emulate her.