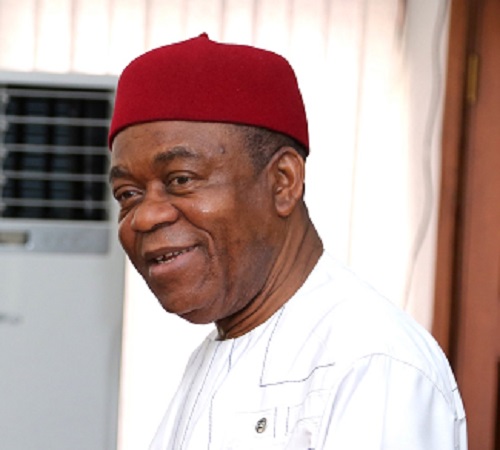 The opposition politicians in Abia State are playing dangerous politics of blackmail and propaganda against the government of Governor Theodore Orji. In their desperate quest in the smear campaign, they would bomb their political offices and label the government as the perpetrator.
They would want to plant dangerous weapons in the state to cause chaos and would run to the media shouting that the government was it that wanted to do so. They would not have money to pay for their children's school fees and you see them shouting that teachers in the state are on strike.
Then it baffles one to pause how a government that had spent billions of naira in fighting insecurity that it met in the state would go back to abet it. Impossible! It will never.
It is the sheer crassness of the opposition politicians to sully the government of Governor Orji and, they are not succeeding. Governor Theodore Orji remains the only honest and sincere governor of Abia State since its creation 23 years ago. The state did not take off till Governor Orji came to power.
Because the governor has a listening ear, many people who absconded to other states like Enugu, Port Harcourt, Abuja are now returning to the state, creating full action in urban life in all areas of the state.
Governor Orji is so transparent that Abia people had wanted him for a third term in office if the constitution had allowed that. He is an honest and visionary leader. He is not into politics like some people to steal but to leverage the state from the level of woes; and he has achieved that.
One aspect of Governor Orji that is so alluring is his love for education and making sure that education in the state tops in his priorities. Youth empowerment has become his trademark, and the youths in the state would be missing him as his tenure as governor is fast approaching.
Government is continuum. I was so elated when the PDP delegates elected Dr. Okezie Ikpeazu (PhD), as the party's flagbearer in the state. Ikpeazu is a man that knows administration and cares.
He would create a lot of job opportunities and see to the welfare of pensioners and sundry. So, Ikpeazu would be improving on the areas that the present government has laid the foundation and map out other measures on the areas where the present government is yet to carve a niche.
Abia people are not playing the ostrich and the state is not the worst state in Nigeria. It is propaganda when critics write that Aba is one of the worst towns to live in, in the world. If it is so, then the millions of people we see residing and doing business in Aba would not have been living in that place. Opposition politicians should desist from their worthless propaganda.
.Hart writes from Lagos