Security operatives attached to the Bayelsa State Police Command outfit code-named: Operation Doo Akpoo in the wee hours of yesterday thwarted attempts by gunmen to kidnap the mother of an aide to the Minister of Petroleum in Famgbe community, Yenagoa Local Government Area of Bayelsa State.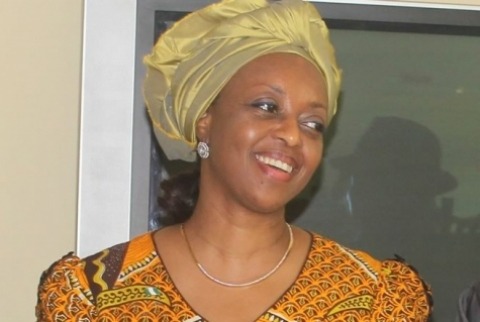 The gunmen, numbering seven, had stormed the community and headed straight for the home of Mr. Innocent Nwokoya, personal assistant to Mrs. Diezani Allison- Madueke, to kidnap his 73-year-old mother.
The gunmen, on getting to the residence of the Nwokoyas, searched frantically for Madam Nwokoya but could not locate her.  The gunshots they fired into the air to scare away people forced some youths of the community, who sensed danger, to mobilise other youths, who raised the alarm that attracted security operatives attached to Operation Doo Akpo, who responded swiftly and engage the gunmen in a gun duel.
While some of the gunmen escaped with gunshot wounds, the security operatives were able to apprehend a member of the gang, who was said to be giving useful information to the police.
A source in the community said the kidnap attempt failed because Madam Nwokoya did not sleep in her room.
"They were desperately searching the rooms in the house before the security operatives confronted them in a shootout", he said.
Police Public Relations Officer (PPRO) in the state, Mr. Alex Akhigbe, who confirmed the incident, said Police had commenced investigation into the matter.  He said: "Yes, it happened. Some gunmen had stormed the Famgbe community in an attempt to kidnap the mother of the personal assistant to the Minister of Petroleum Resources. The police operating on a tip-off laid ambush for the gunmen and engaged them in gun battle, while one was arrested, others escaped with bullet wounds."
–
Source: http://sunnewsonline.com/new/?p=79852