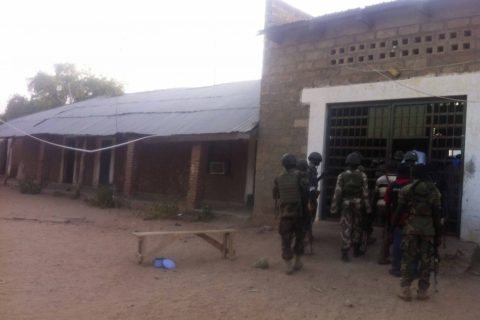 From Nweke Nweke, Onitsha
The people of Umunze in Orumba North Local Government Area, Anambra state has accused one Corporal Israel Hitler allegedly posted to Umunze Police Division from Oji River Police College about 13 years ago of associating with criminals and as a result, plans are been concluded by the concerned citizens of Umunze to take into public protest in demanding for the immediate redeployment of the dog accused to be eating the bone hung on his neck
Corporal Hitler whom 247ureports learnt was posted to Umunze Police Division after his recruitment course in 2002 or thereabout is today accused to be disreputable in performing his legitimate functions due to his alleged too familiarity with the people of the towns that make up the police division especially with the people of questionable character.
The embattled police Corporal who was also accused of revealing the intending police intention to apprehend such person(s) reported against in the police division, therefore works against his oath of allegiance while taking up the police job
"It is now glaring that while the policemen at Umunze are working tirelessly in combating the crime in the area, Corporal Israel Hitler is busy scattering with rake what his colleagues labours day and night gathering with shovels. We have discovered that a man paid with tax-payers' money to protect lives and property is having access and as well, relating with the men of the underworld" anonymous source alleged.
"The worst of it all is that as soon as any complaint is lodged in Umunze Police Division where Corporal Israel Hitler is serving and it result that he is not the one handling the case, he will link with the suspect to run away and at the end, he will then meet him/her elsewhere and both of them will have a secret deal. This is why we the concerned citizens of Umunze are demanding for his immediate redeployment or sack even" says reliable source under the condition of anonymity.
Efforts made to reach the Divisional Police Officer of Umunze Police Division and the embattled Corporal Israel Hitler for their reaction was fruitless as the DPO was said to have traveled out of office for special assignment while the Corporal's phone number kept repeating not available now, try again later when called.